"Eric is willing to help with anything that I need and he does it right."
Jason Minnehan started banking at UBI for the convenient location in Churdan, but also commented on some of the other things he enjoys about UBI. "United Bank of Iowa has great flexibility and Eric Happe will really look into the future to help us move forward with machinery. I will talk to Eric about some of my ideas and he will help me understand everything and make the ideas a reality. He is great to deal with, has good communication, understands what I need, and knows farming."
"UBI understands the ag part. Ag is unique, not black and white. They are willing to help you find something that works for your operation."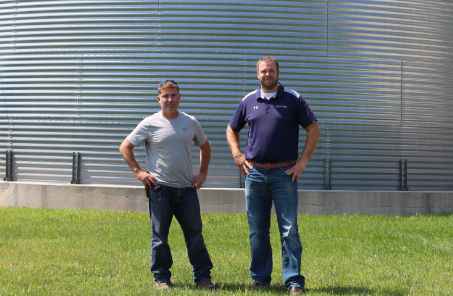 Pictured above: Jason Minnehan and Eric Happe, lender from our Churdan office.