"It's nice to have a banker you can trust."
Jamie Meyer, a first time home builder, commented, "I was nervous to build my first home but Eric Happe made it easy to work with him and he had great communication. It was nice to not have to worry about the bank and know that everything was going smoothly. Eric stopped out every week to check on the progress and to see if I needed anything. I know I can call Eric any time of the day or night and he will answer."
Jamie was grateful that Eric was there through the whole process and there for anything that he needed. He continued, "One night Eric even went up to Fort Dodge with me to get more sheet rock so the building process could continue the next day. If you want a straight shooter, go to Eric. If he doesn't know the answer, he will find out and call you back that day. He has great communication and is very prompt getting you the answers you need."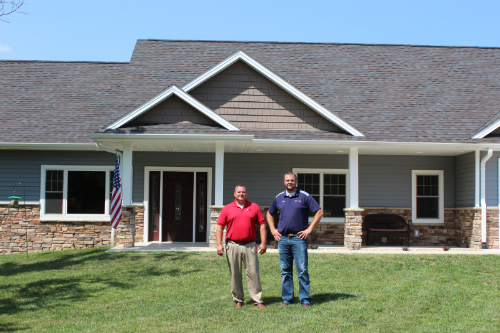 Pictured above: Jamie Meyer and Eric Happe, lender from our Churdan office.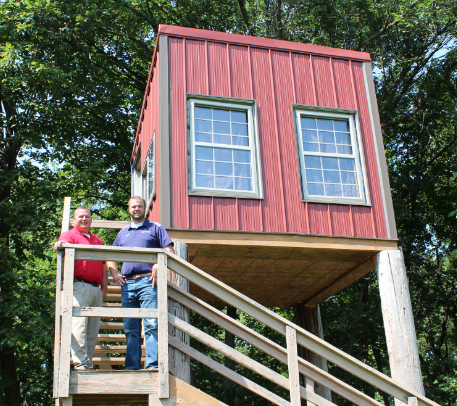 Above is a picture of a deer blind on Jamie's property that UBI also helped finance.