West Central Community Action - Harlan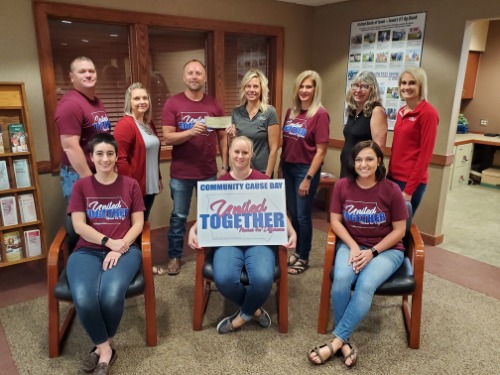 United Bank of Iowa recently donated $2,196 to West Central Community Action in Harlan. The donation is designated for their food pantry for residents of Harrison, Monona, and Shelby counties. This money was raised during United Bank of Iowa's new UNITED TOGETHER Makes the Difference Cause Day effort.
United Bank of Iowa employees presenting the check are Chuck Obrecht, Lee Schoof, Stacy Ferry, Basil Scheuring, Brandy Roenfeldt & Jordan Schaben. Dena Matthews, Wendy Mueller, Amy Lugsch and Brittany Schoof from West Central Community Action are accepting the donation.