UBI Donates to Wildcat Training Center in Glidden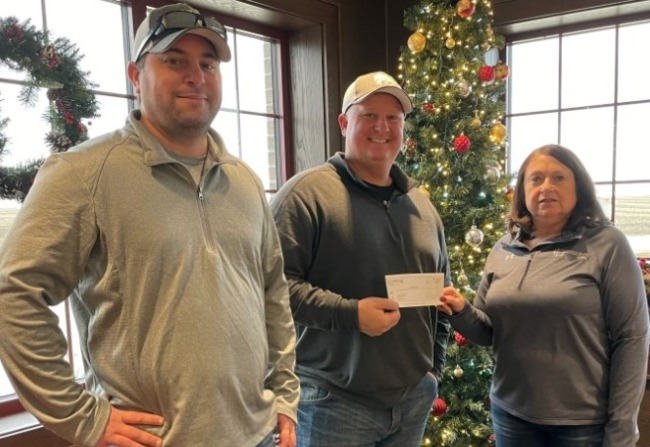 United Bank of Iowa recently donated $10,000 to the Wildcat Training Center project in Glidden. Housed in the former UBI building in downtown Glidden, the project will provide an athletic facility for Glidden youth. Included in the facility will be two batting cages with modern hitting equipment, a half-court basketball area and other athletic equipment. The training center will provide a practice facility for Glidden youth in addition to the Glidden-Ralston School gym.
Pictured is Brandon Squibb and Joseph Subbert, representatives of the project, receiving the donation from Sue Freml from the UBI Glidden office.