UBI Donates to the Sauk Rail Trail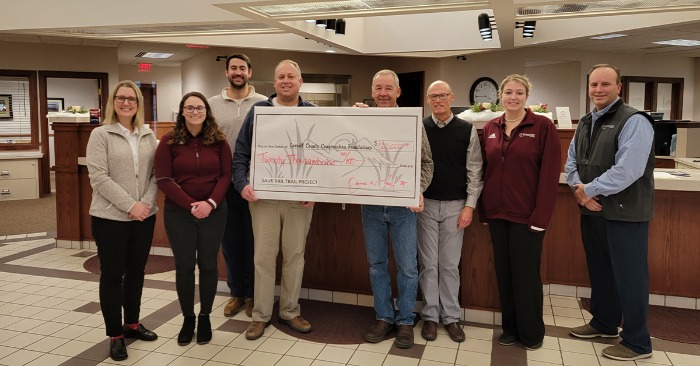 Our Carroll office recently donated $20,000 to the Sauk Rail Trail, a 33-mile multi-use trail that provides recreation and fitness opportunities for all ages in and around the Carroll area. These funds will go toward rebuilding the bike trails from Carroll to the Maple River and concreting the paths that are currently asphalt. 
Pictured above is UBI staff members Katie Halbur, Carly Brown, TJ Pauley, Jim Friel, Jenny Pryor and Jeff Nelson presenting the donation to Kenny Snyder and Tom Farner of the Carroll County Conservation Foundation.