UBI Donates to the Pocahontas Community Projects Fund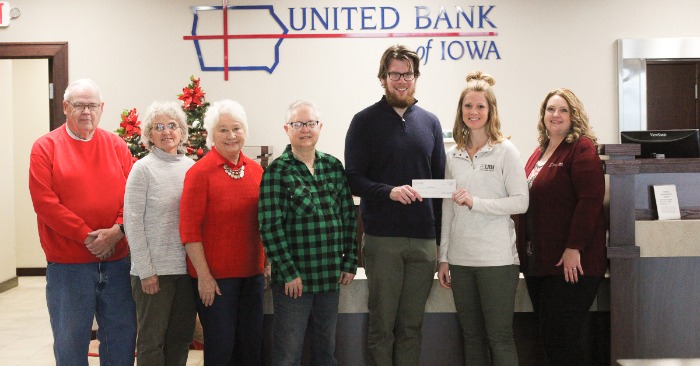 Our Pocahontas branch recently donated $15,000 to the Walking Trail Project in Pocahontas. These funds will be used to help complete Phase One of the project and will be used as matching funds for larger grant opportunities. 
Receiving the donation on behalf of the Walking Trail Project is Mayor Richard Gruber, Corinne Peterson, Helen Beneke, Carol Hallman and Parker Aden. UBI staff members Hope Radke and Greta Hansen presented the donation.