UBI Donates to Moville Area Medical Clinic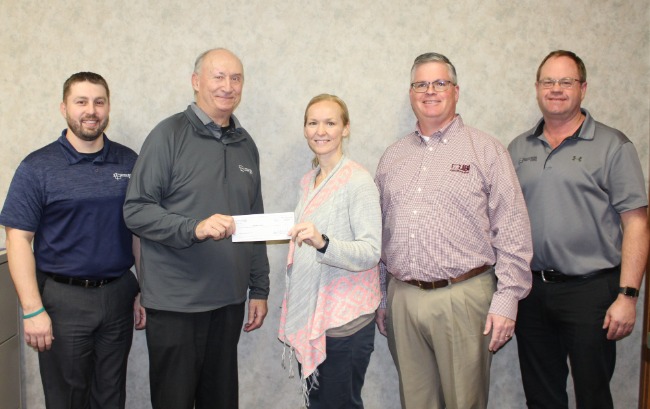 United Bank of Iowa recently pledged $60,000 to the Moville Area Medical Clinic for the MercyOne Regional Medical Clinic, CNOS Rehab Center and Wellness area. This donation will provide sponsorship of two exam rooms in each area. Staff from United Bank of Iowa recently presented the first donation installment of $30,000. The balance will be paid over a five year period. This donation represents the bank's commitment to supporting Moville and the surrounding communities.
Pictured is Chet Verschoor and Steve Rippke from the UBI Moville office, Carol Copeland accepting the check, Matt Fitzpatrick, UBI Anthon office, and Craig Moritz, representing the UBI Kingsley and Pierson offices.