UBI Donates to Mat Rats Youth Wrestling Club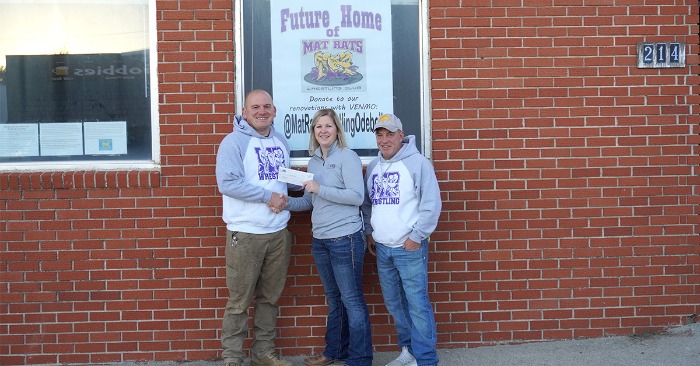 United Bank of Iowa is proud to support youth activities in the communities that we serve. Our Odebolt office recently made a $5,000 donation to the Mat Rats Wrestling Club in Odebolt to help with renovation expenses at their new facility.
The Mat Rats organization began in 1989 and serves over 70 wrestlers from several communities each season. They are currently in the process of renovating a building in downtown Odebolt that will provide their wrestlers with a year-round facility. 
Pictured above is (L-R): Colby Hemer, Lauren Mohrhauser (UBI-Odebolt), and Brian Pierce.