UBI Donates to Ida Grove Skate Palace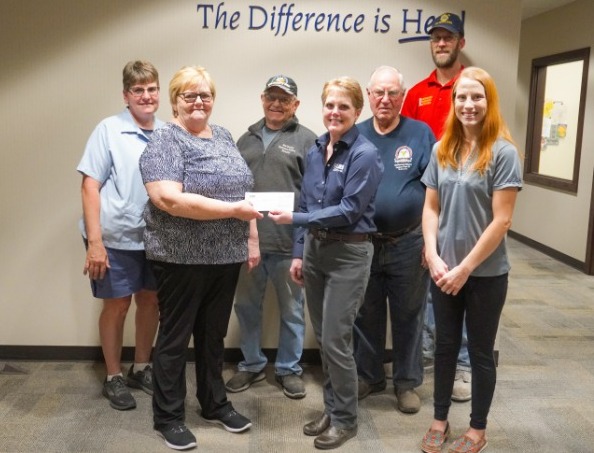 United Bank of Iowa recently donated $6,000 to the American Legion - Post 61 in Ida Grove to use toward the renovation project of the Skate Palace in Ida Grove. Fundraising for the two-phase renovation is an ongoing effort. The first phase of the project includes electrical improvements and new lighting, refinishing the skate floor, and putting in a new kitchen. New carpet throughout the facility will be the focus of the second phase. The Ida Grove community is fortunate to have this beautiful event center that hosts many social functions and events throughout the year.
On hand for the presentation of the donation was (L-R): Renea Rehse, Sheila Redenius, Dale Ullrich, Jean Burns (UBI), Richard Lansink, Steven Doyens and Mariah Lansink (UBI).