UBI Donates to Ida County Fair Project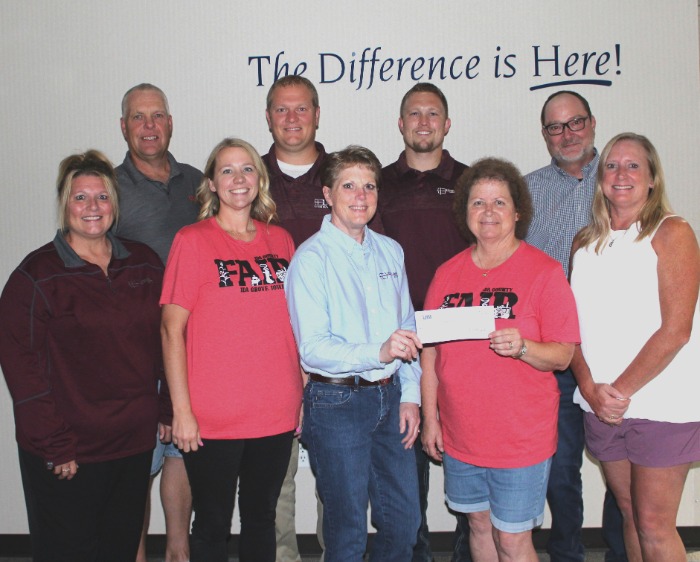 The UBI offices located in Ida County were proud to make a $15,000 donation to the Ida County Fair Board. These funds will go toward the planned upgrade of the swine building at the fairgrounds. The fair board has been busy finalizing plans for the project, which will consist of the demolition of the current facility and the construction of a new 60' X 120' building in its place. Construction is anticipated to be complete by the Fair 2023 season.
Pictured above is Wendy Lorenzen (UBI-Arthur), Randy Rohlk, Kayla Rohlk, Brent Rohlk (UBI-Ida Grove and Fair Board member), Jean Burns (UBI - Ida Grove), Tyler Roberts (UBI - Ida Grove and Fair Board Member), Peggy Gebers, Dan Dotzler (UBI President & CEO), and Keri Weber.