UBI Donates to Hoffman Park Shelter House Project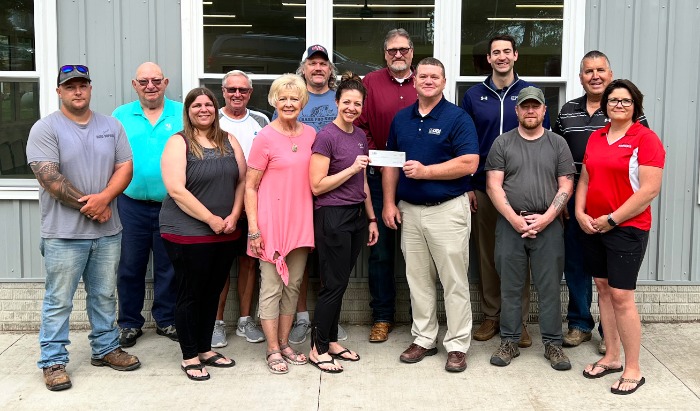 United Bank of Iowa recently donated $5,000 to the Hoffman Park Shelter House Project in Westside. These funds will help with the construction costs of the new facility being built. Chuck Obrecht, Ken Blair and TJ Pauley recently met with representatives of the shelter house committee, Westside City Council, and city employees to present the donation.
Pictured are (front, from left) Trevor Brehmer, Dawn Meseck, Sandy Hunter, Brooke Bass, Chuck Obrecht (UBI-Harlan), Kelly Tornow, and Michele Simons., (back, from left) Larry Jons, Al Hunter, Rob Klink, Ken Blair (UBI - Denison), TJ Pauley (UBI - Carroll) and Jary Quandt.