UBI Donates to Aurelia Fire & Rescue
United Bank of Iowa is proud to support the Aurelia Fire & Rescue Department in their fundraising efforts to construct a new department building. UBI has pledged a total donation of $10,000, payable in two installments over the next two years. Plans for the new facility include six bays, a conference room, men's and women's restrooms and shower rooms. They hope to move into the new location by the end of 2024.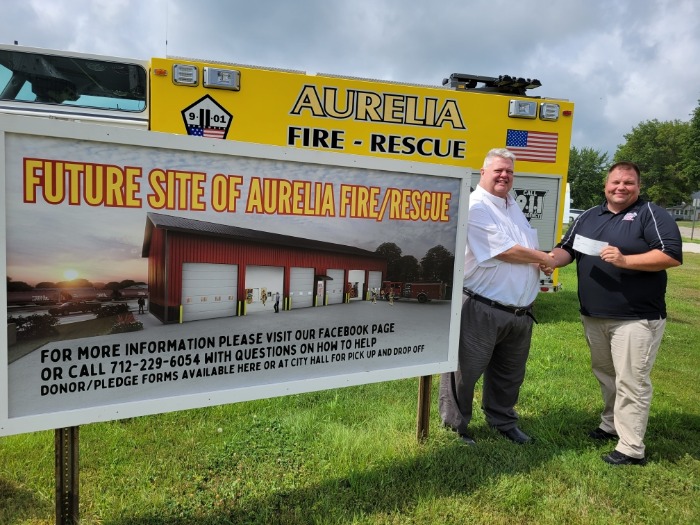 Pictured above is Kent Ahnemann (UBI-Aurelia) presenting the first of two $5,000 donations to Lucas Erpelding of Aurelia Fire & Rescue.