United Bank of Iowa offices in Alta and Aurelia recently joined together and donated $10,000 to the Alta-Aurelia Warrior Baseball Stadium Renovation Project.  This renovation project will include improvements to the dugouts, press box, seating area and back stop area, providing a facility that will improve the player experience, as well as a more comfortable and enjoyable experience for spectators.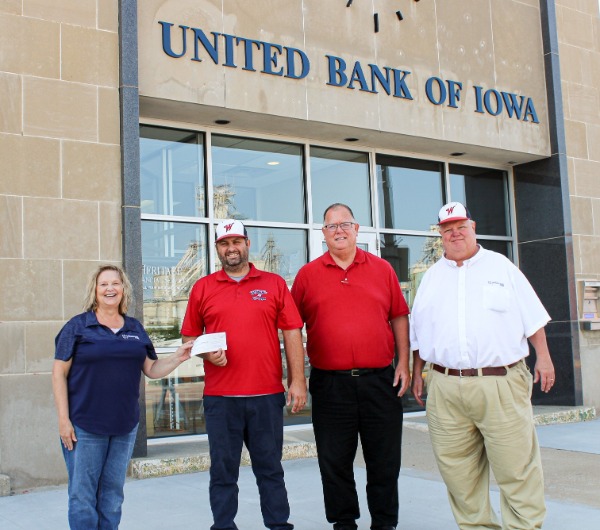 Pictured above is Julie Hahn (UBI Alta) and Kent Ahnemann (UBI Aurelia) presenting a $10,000 check to
Warriors Baseball Coach Ryan Burkhart and Alta-Aurelia Superintendent Bill Walters.