Troy Whipkey Presents IBA Scholarship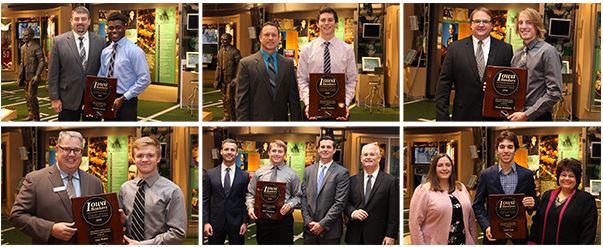 Each year the Iowa Bankers Association presents scholarships to six Iowa high school football players. The football player is awarded $1,000 to use towards higher education at their college of choice. This year United Bank of Iowa's, Troy Whipkey (Lake City VP & Office Manager), had the honor of presenting a scholarship to Chase McAlister from South Central Calhoun High School in Class 1A.
Troy is pictured in the upper right corner.