Tornado Pack Program - Storm Lake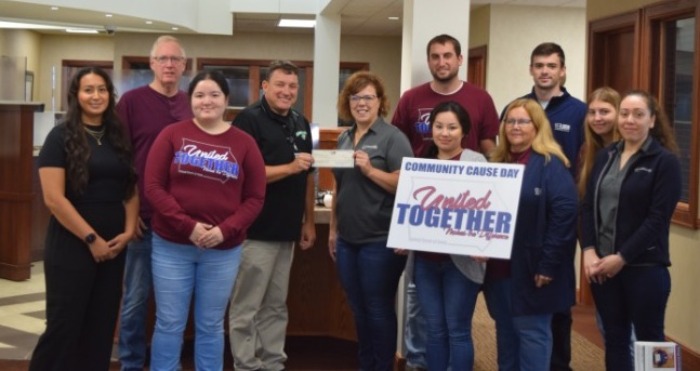 United Bank of Iowa recently donated $2,044 to the Tornado Pack program. This program is a joint effort of the Storm Lake School with the Food Bank of Iowa, managed by the Lakeside Presbyterian Church. The program provides four-year-old preschool through elementary age children, who have food insecurities, a weekly meal to take home in their backpacks so they have food over the weekend. The money for this donation was raised during United Bank of Iowa's UNITED TOGETHER Makes the Difference Cause Day effort.
Pictured above is Tracy Gotto and Eric Olson accepting the donation on behalf of the Tornado Pack Program. United Bank of Iowa employees presenting the check are Raisa Bucheli, Yazmin Medel, Becky Blackman, Yasmin Santizo Garcia, Kellen Jacobson, Jody Martinez, Jamison Frerk, Melanie Morenz, and Yaritza Garcia.