The United Difference - Message From the President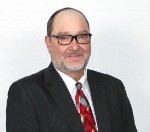 A Message From the President
As fall sports and school activities are kicking off, kids of all ages are adjusting to new adventures, teachers, classes and friends, different teammates and coaches, maybe even a new school location. The fall season means a lot of changes happening in a short time. On a personal level, I can really relate. The baby of our family, Ellie, graduated from ISU in May, accepted her first job, found a place to live, and got married in August. Although it's been a little bit of a whirlwind for her, and her mother, we are very proud of her.
We have some exciting changes happening at some of our United Bank of Iowa locations. Our Marcus office celebrated an open house at their new facility on July 26. We were pleased to serve over 250 customers and community members a delicious meal and give them a tour of our new facility. I am very proud of our progress in Marcus and of the excellent staff we have to serve your banking needs.
As I write this, we are looking forward to hosting a 20th anniversary celebration at our Schleswig office on August 22. It's always rewarding to get out in our communities, visit with our customers, and serve a delicious meal as a thank you for their business and loyalty. Our dedicated and knowledgeable team in Schleswig is looking forward to serving the Schleswig area for future generations.
There are construction projects in full swing at both our Kingsley and Storm Lake offices expanding our facilities to accommodate the growth we've experienced in these markets. In Kingsley, the new addition will include additional offices, work space and a conference room. It is on schedule to be completed by the end of September. In Storm Lake, the new addition will provide more offices, a conference room, restroom, and customer waiting area. The existing space will be remodeled to expand work areas and provide better customer service. We anticipate completion to be late spring, 2024.
The Kiron office recently had an upgrade to convert it to a walk-up facility which also includes a 24 hour ATM. These changes will allow us to continue serving the Kiron community for years to come.

I want to make sure you are aware of a new product we implemented recently – Instant Issue Debit Cards. Now you can simply pick up a debit card at a UBI location instead of waiting for it to arrive in the mail. Keep this
in mind if your debit card is lost, stolen, broken or you simply need your name changed or are opening a new account.
Have you tried the "how-to" videos on our website? I personally find myself searching for how-to videos on various subjects. While mine tend to be how-to videos on restoring old farm equipment, I think you will find the videos we have on our website very helpful in explaining exactly how to do banking transactions and utilize all the digital services available. Look for more information in this newsletter.
The weather is always a popular topic for life in rural Iowa. We had some nice early August rains that will help the crop outlook. Farm real estate prices seem to be stable or leveling off, although still at higher levels. You might be wondering, "Should I still buy land at these levels?" Commodity prices have declined and higher interest rates dictate the need for in-depth analysis to make sure the land can be paid for without undue stress. We have a great team of ag lenders who can sort out the noise and make sure the prospective parcel is a fit. Farm Service Agency (FSA) programs provide great flexibility and can make a big difference for those producers entering or expanding in this extremely high capital cost occupation. United Bank of Iowa's customer focused lenders will help you fit the right product into your operation. As a banker, it is not about just saying yes and fast-tracking deals to get them done, we take pride in making sure we are doing the right thing for our producer.
On the lighter side, here are some fun facts for September. Fall officially begins on September 23, right around the corner. St. Michael's Day is celebrated on September 29. Old timers will remind you, if acorns are a plenty on this day, the fields will be white with snow on Christmas and, if it rains on that day, we will have a mild winter. Enjoy the infamous full harvest moon on September 29.
Thank you for banking at United Bank of Iowa.
Daniel L. Dotzler
President & CEO