"We trust UBI to look out for our operation."
When talking with the Dean Pudenz family, they had this to say about their experience with United Bank of Iowa, "UBI has awesome staff who are knowledgeable, understanding, and always there for you! They take care of everything and we never have to worry about our operation. We trust UBI to look out for us and follow through on what they say. UBI has helped us grow by providing guidance when making big decisions for our operation."
When asked if they would refer someone to UBI they responded, "We would tell them that if they want a bank that knows ag and understands all the ups and downs of farming, they should go see the lenders at UBI. They are a partner in your operation and will help you through anything."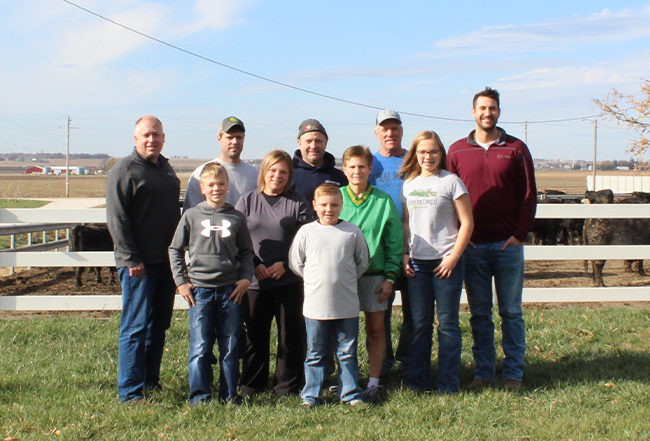 Pictured above are Jim Friel and T. J. Pauley, lenders from our Carroll branch, along Dean Pudenz and family.