"Farming isn't an easy job and it helps when you have a banker and bank

that backs you up - UBI does that."
We sat down with the Perry's to talk about their experience with UBI and they had this to say. "UBI helped us get started back in the days when tiling was hard. It was a stressful year and they made us feel comfortable with the purchases. They are great to work with and have a friendly staff. Having multiple locations and offering all types of loans and banking services makes banking at UBI convenient and a one-stop shop."
They continued, "UBI helps us plan for the future. After going through a generational change and having another one coming up, Ron has really helped us plan to make sure we are prepared. We tell people to go see Ron at UBI if they want a bank who will work together with you and be your partner."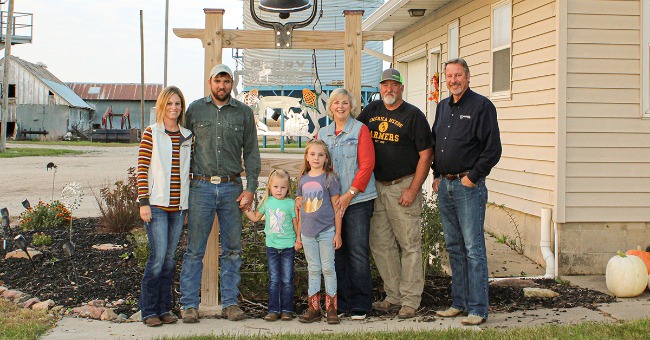 Pictured above are Andrew & Liz Perry, with daughters Danika and Alexa, and Blaine & Darlene Perry with Ron Rice, lender from our Holstein office.