"UBI wasn't afraid to take a risk with us."
Here's what the Muenchrath family had to say about working with United Bank of Iowa. "Lee is very helpful, knowledgeable, professional, and personal – he knows the family business and what is best to help us succeed. Starting out 25 years ago as a young couple it was hard to find a bank and UBI wasn't afraid to take a risk with us. Lee is available after hours and even on weekends making it convenient to take care of our banking needs."
When asked if they would refer their family and friends to UBI, they stated, "Yes, we do all the time! We tell our friends if they want a bank that is personable, friendly, and supports their community,  to bank at UBI."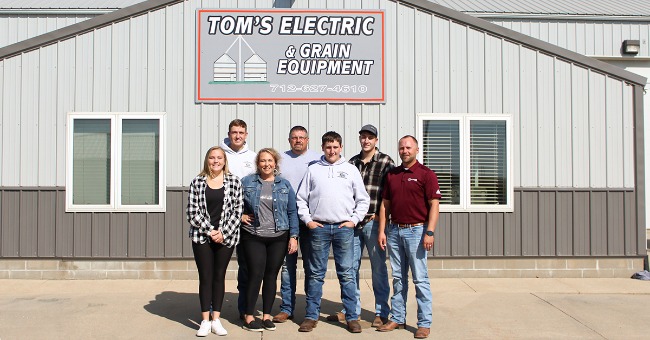 Pictured above is Tom & Marcy Muenchrath and their children Wyatt, Wesley, Brady & Brianna, with Lee Schoof, lender from our Harlan office.