Members of our Storm Lake office got to experience the magic of Christmas by volunteering at Santa's Castle.
Samantha Robinson explained how they contributed: "As volunteers, 2 of us were essentially "tellers" and took the money from the customers who came to visit and wanted to purchase any gifts from the gift shop. The other 2 volunteered upstairs by Santa and helped guide the children on where to find the stuffed animals they had hidden around the rooms. Jake played Santa and had the little kids sit on his lap/on the couch by him telling him what they wanted for Christmas and then each of the kids took a book as a part of their gift from Santa." 
Being active in the community is something that we truly enjoy at United Bank of Iowa. Here's what a few of our employees had to say about their experience at Santa's Castle.
"It makes me so happy to volunteer an evening with such a wonderful tradition in Storm Lake. To see the families come and enjoy this experience is so fun." -Julie Hahn 
"I think it's awesome to be a part of the community, it lets people know we want to help out as much as we can. I was happy we got asked to help with Santa's Castle. Growing up I went there every year and still do. It makes me feel good that they can continue to change and grow. Words cannot describe the look on the children's faces as they walk around and look at the things that Santa's Castle has to offer it gives children such a joy to see Santa."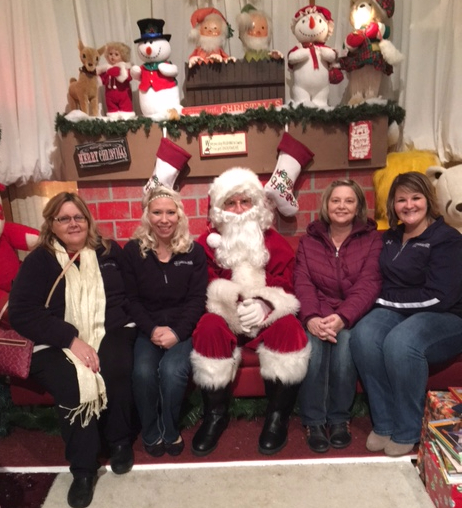 Pictured: Jody Martinez, Brooke Groat, Jake Schable, Julie Hahn, Samantha Robinson.