"You know you will be successful with UBI... they are very customer focused and know they will be successful if you are."
Steve Lawler, a customer of our Boone office, had these comments to say about United Bank of Iowa,
"United Bank of Iowa is on top of everything and they won't let you fail. Andy Hunziker has been great with quick responses, good communication, and helpful financial analytics." Steve highlighted the value of UBI's financial analytics, "Farming is getting complicated and UBI's financial analytics are the best."
He continued, "I love that I am dealing with a local business and their commitment to ag really shines through. I really have a personal relationship with Andy, during the good and the bad times. I've seen a lot of good things from United Bank of Iowa because they specialize in ag banking and ag is unique."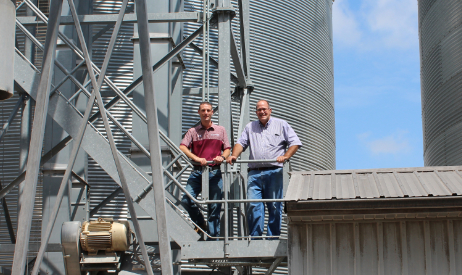 Pictured above: Andy Hunziker, lender from our Boone office, and Steve Lawler.