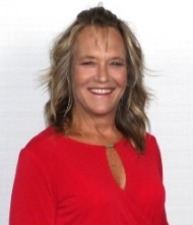 Daniel L. Dotzler, President and CEO of United Bank of Iowa, is pleased to announce the addition of Jennifer Conover to the Board of Directors of United Bank of Iowa. Conover was elected at the monthly board meeting held on July 15, 2022. She will replace her father, Larry Hultgren, who retired from the board after serving for 28 years.
Chairman of the Board Kenneth L. Van Kekerix commented, "On behalf of the Board, I want to thank Larry for his dedication and passion for serving United Bank of Iowa as a director. Although we will miss his business expertise and positive attitude, we wish Larry and his wife, Tappy, an enjoyable retirement. Our board is excited to have another member of the Hultgren family join us. Jennifer will bring the same positive enthusiasm, knowledge, and leadership to the board that we have all come to expect from Larry."
Conover, a native of Ida Grove, graduated from Ida Grove High School in 1987 and Iowa State University in 1992 with a degree in math and secondary education. In 1994, she joined United Bank of Iowa as a bookkeeper and also worked in data processing, consumer loans, and as a real estate and lease loan officer for several years before leaving the bank in 2010 to pursue other interests. Jennifer is currently a distributor for a health and wellness company and helps her husband, Todd, farm near Ida Grove.
Conover, an active community member, has served on her church council, Thrivent board, preschool and hospital boards, and coached youth sports.  Jennifer and Todd have two children who both live in Sioux Falls. Jacob and his wife, Katelyn, have two daughters, Lyla, age 5, and Briar, age 2. Derek and his wife, Shelbi, have one son, Theo, age two, and are expecting their second child.
United Bank of Iowa, wholly owned by the holding company, Ida Grove Bancshares, Inc., of Ida Grove, Iowa, has 35 offices serving rural west central Iowa and assets exceeding $2.1 billion.