"We know UBI has our back."
Recently we sat down with Matt and Traci Fredericksen and here's what they had to say about their experience with United Bank of Iowa, "Everyone at the bank is very friendly and helpful. We know Kent (UBI lender in Aurelia) has our back if we decide to expand. He always answers our questions and is quick to respond. If he doesn't have the answer, he will figure it out and get back to us. We also appreciate Kent checking in on us to make sure everything is okay with our operation."
They continued, "We would refer anyone to UBI and already have! We tell them, "Kent is the man", UBI is convenient with multiple locations and they have never let us down."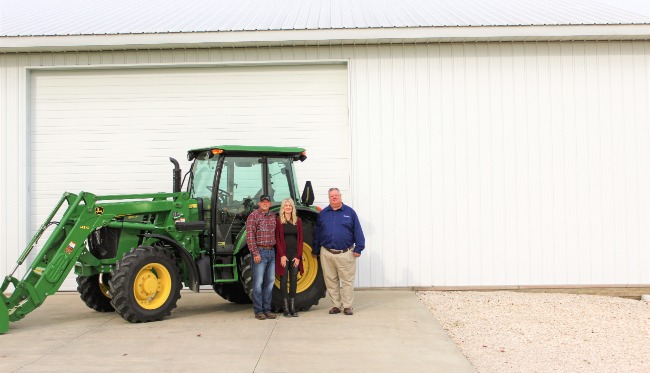 Pictured above is Matt & Traci Fredericksen with Kent Ahnemann, ag lender from our Aurelia office.