Lotus Community Project - Fort Dodge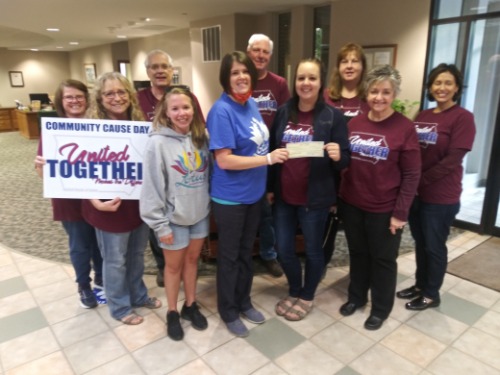 United Bank of Iowa recently donated $2,267 to the Lotus Community Project in Fort Dodge. This donation will support their efforts to provide facilities and counseling for women and children and to get women back in the work force. This money was raised during United Bank of Iowa's new UNITED TOGETHER Makes the Difference Cause Day effort.
United Bank of Iowa employees presenting the check are (from left) Jackie Zweifel, Janice Carlson, Mike Biedenfeld, William Delaney, Abbey Harvey, Kathy Husske, Kathleen Meldrem, and Shaunna Abrams. Ashley Bishop and Ashley Vaala from the Lotus Community Project are accepting the donation.