Lake City Food Pantry - Lake City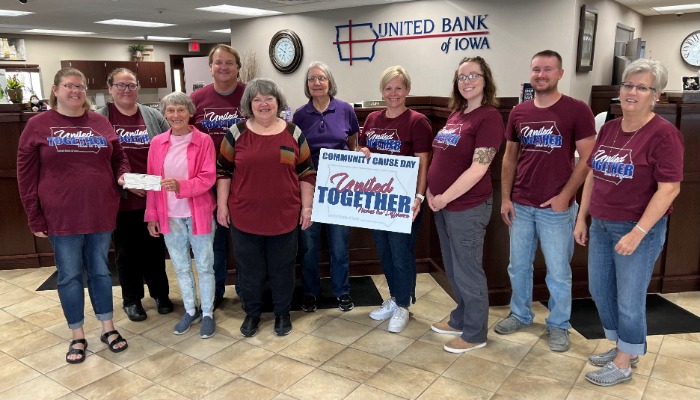 United Bank of Iowa recently donated $2,095 to Lake City Food Pantry. This program serves Lake City, Lohrville, Yetter, Farnhamville, Lanesboro and surrounding areas by providing food for families in need. Our donation will be used to purchase food to stock the shelves. The money for this donation was raised during United Bank of Iowa's UNITED TOGETHER Makes the Difference Cause Day effort.
Several UBI employees and Food Pantry representatives were on hand for the check presentation. Pictured above (L-R) is Jackie Schrad, Alysia Marken, Eileen Miller (Lake City Food Pantry), Troy Whipkey, Michele Deluhery (Lake City Food Pantry), Norma DeVries (Lake City Food Pantry), Sara Ihler, Jess Goodman, Austin Steinkamp, and Janet Schrad.