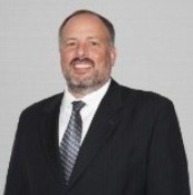 Daniel L. Dotzler, President and CEO of United Bank of Iowa, is pleased to announce the addition of Kiley Todd to the Board of Directors of United Bank of Iowa effective August 18, 2023. Todd joined United Bank of Iowa in October 2010, as Regional Branch Manager. In October 2016, he was promoted to Executive Vice President and Chief Loan Officer and will continue to serve in this role.
Todd, a native of Holstein with a degree in Mathematics/Finance & Banking from Buena Vista University, started his banking career in 1997 working as a bank examiner. He gained valuable banking experience at Security National Bank in Sioux City and Northwestern Bank in Sheldon. He joined American National Bank in Holstein as Senior Vice President and Chief Loan Officer in February 2009, and was promoted to President in April 2010.
Dotzler commented, "We are excited to have someone with Kiley's knowledge and lending experience join our board. Kiley works directly with our lenders, ag producers, and loan customers so he brings valuable insight and lending perspective to the board."
Todd, an active community member, serves on the board for the Holstein Development Authority and as Lay Director and Finance Committee member at Our Lady of Good Counsel Catholic Church. Kiley and his wife, Mary Kay, live in Holstein and have three children, Morgan, age 19, attends college at UNI, Carter, age 16, and Easton, age 12, attend Ridge View School District. 
Current members of the board for United Bank of Iowa include Owen Bolte, Carol Bresnahan, Jennifer Conover, Alan Cumming, Daniel Dotzler, Grant Godbersen, Lance Moore, Curt Rupert, and Steve Vohs
United Bank of Iowa, wholly owned by the holding company, Ida Grove Bancshares, Inc., of Ida Grove, Iowa, has 35 offices serving rural west central Iowa and assets exceeding $2.3 billion.