Did you see us in Holstein? United Bank of Iowa sponsored PLINKO and gave out prizes to some lucky winners at Kinderfest in Holstein. Pictured below is Dylan Bogenrief, of our Holstein office, helping kids play PLINKO during the 
Kinderfest activities in the Holstein Park.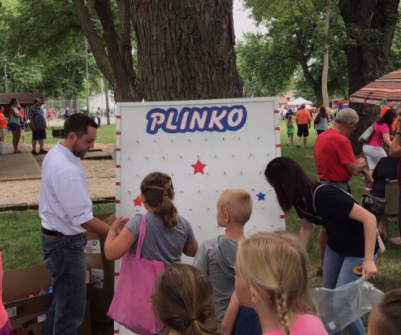 Pictured below is Bridget Drey, of our Holstein office, hosting the Grand Marshalls of the Kinderfest parade who rode in style on the United Bank of Iowa trolley. Kinderfest was held on June 17 in Holstein.