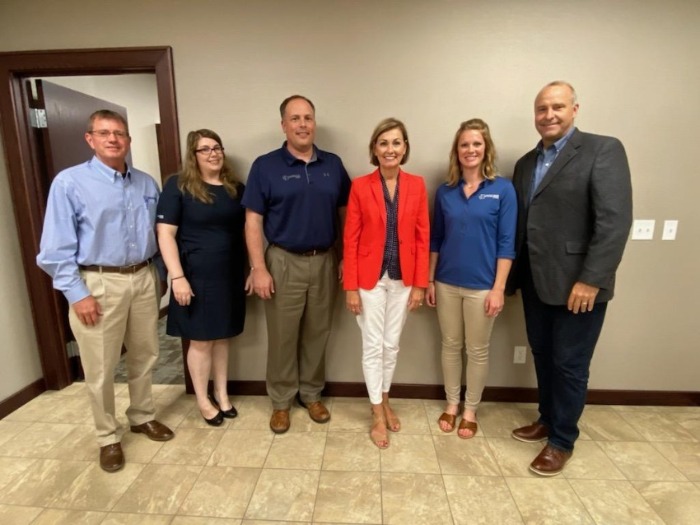 We were honored to have Governor Reynolds and State Senator Tim Kraayenbrink visit our UBI office in Pocahontas as part of the Governor's 99 County Tour. Governor Reynolds asked questions regarding PPP loans, their impact on the community and the bank's perspective on how the community is recovering.
Other discussion topics included the importance of bringing broadband to rural communities, the need for child care and housing infrastructure, and the Beginning Farmers Tax Credit bill she recently signed. We appreciate her enthusiasm for agriculture and support of rural Iowa communities.
Pictured is Jeff Neubaum (UBI Regional Manager), Amanda Pederson (UBI Pocahontas Ag Lender), Kiley Todd (UBI Chief Loan Officer), Governor Reynolds, Hope Radke (UBI Pocahontas Office Manager), and Senator Kraayenbrink.