Family Crisis Center - Ida Grove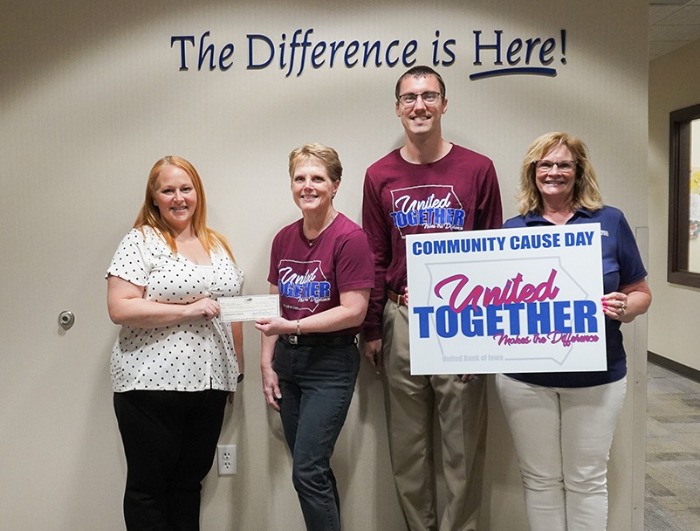 United Bank of Iowa recently donated $2,027 to the Family Crisis Center serving Ida County. They serve victims of domestic violence and crimes by providing counseling, safety, planning, and accommodations. Family Crisis Centers, based out of Sioux Center, serves 17 northwest Iowa counties. The money for this donation was raised during United Bank of Iowa's UNITED TOGETHER Makes the Difference Cause Day effort.
Michelle Carlson, director of the Family Crisis Centers, received the donation from Jean Burns (UBI - Ida Grove). Also on hand for the donation presentation was Will Riley (UBI - Galva) and Lisa Witten (UBI - Ida Grove).