Churdan Lion's Club - Churdan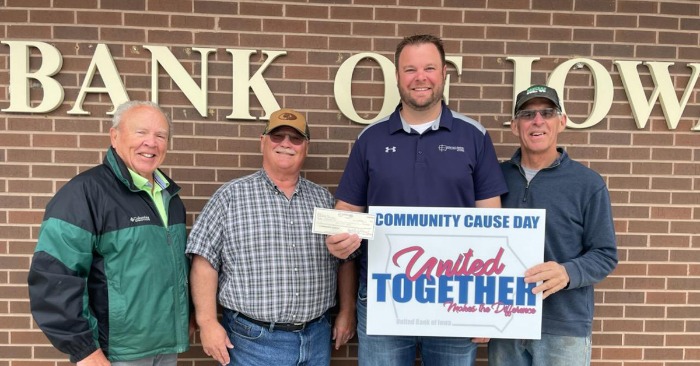 United Bank of Iowa recently donated $2,248  to the Churdan Lion's Club. These funds will be earmarked for their annual toy give-a-way for kids along with hams and turkeys for adults. The money for this donation was raised during United Bank of Iowa's UNITED TOGETHER Makes the Difference Cause Day effort. 
Pictured above is Eric Happe from United Bank of Iowa presenting a check to the Churdan Lion's Club, represented by John Lonergan, Jeff Pudenz and Tim Towers.