Carroll Summer Fun Camp - Carroll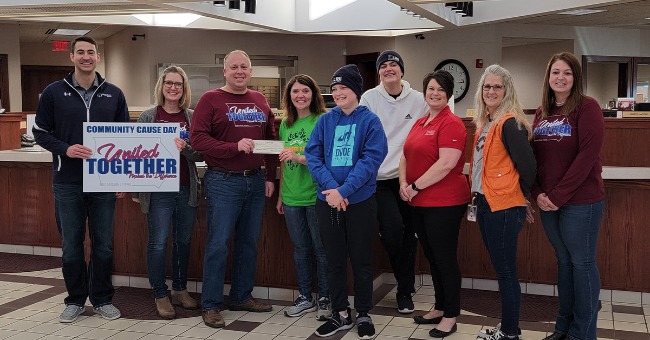 United Bank of Iowa recently donated $2,105 to the Carroll Summer Fun Camp. This is an education-based summer day camp led by teachers and is designed to integrate children with an autism diagnosis into a population of typical peers. The money for this donation was raised during United Bank of Iowa's UNITED TOGETHER Makes the Difference Cause Day effort. 
Pictured (left to right) are TJ Pauley, Katie Halbur and Jim Friel from UBI's Carroll office presenting the donation to Kristen, Charlie and Tyson Lundstrom, Anjanette Treadway, and Candice Ostrich from the Carroll Summer Fun Camp, and Jenny Pryor from United Bank of Iowa.