"It's nice to work someone you know and can trust."
Brent Schumacher shared his experience working with Lee Schoof, his lender from the Harlan office. "I banked at UBI before they were in their real building. My parents switched banks and I thought if my parents did, I should too. Since that switch there has never been a reason to leave. United Bank of Iowa is always easy to work with, they have good communication and are always there. Lee helped me understand the loan process and what to expect so there were no surprises."
He continued, "Lee has went above and beyond in helping me with all of my loans. One time we were running short on time and he did everything he could to speed up the process. It's nice to have a lender you know and trust with your finances. I would refer someone to bank at UBI because they are very people friendly, personal, and just talk to you as a friend."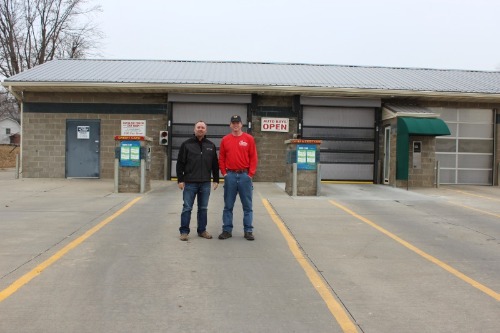 Pictured above: Lee Schoof, lender from our Harlan office, with Brent Schumacher.