"United Bank of Iowa has been really helpful to our operation." 
When talking to Brad and Greg Williams, they commented, "Our experience with UBI has been excellent. They really help us with anything we need. Matt and Jeff, our lenders, helped us grow our operation by financing buildings, redesigning the cattle pens, and helping Brad buy the family farm."
They continued, "We really enjoy the convenience of having multiple bank locations making it easy to bank on our time. The team effort in Sac City really makes the whole experience amazing, the lenders and the whole staff work together to make sure we get the most benefit for our operation. We would refer someone to bank at UBI and tell them UBI is a community bank who has their customer's best interest in mind."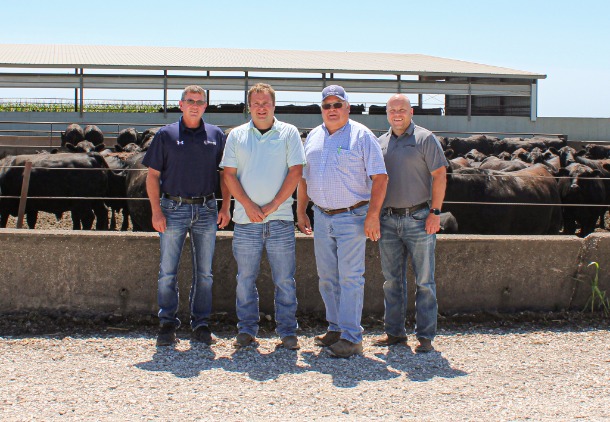 Pictured above: Brad & Greg Williams with Jeff Neubaum and Matt Huegerich,
lenders from our Rockwell City and Sac City offices.