"Andy made it easy for us to switch banks and has really taken care of everything for us."
Bob Herrstrom, a Boone customer, had this to say about United Bank of Iowa, "I switched over to UBI when the Boone location opened up. It was more convenient and we really enjoy working with Andy Hunziker. He is always there any time we need to buy cattle, which we do a lot, and bounce numbers around with us to make sure we are making the right decision. It's nice to have a lender you can trust and is close to you. UBI is a conservative, good ag bank, and you can really tell that they want to work with farmers to help make them successful."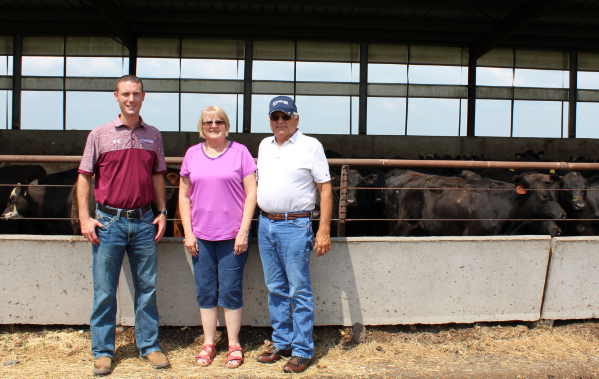 Pictured above: Andy Hunziker, lender from our Boone office, with Barb and Bob Herrstrom.