John & Erica Petty and family
"We trust Andy fully with everything, we know he will take care of us."
Recently, we sat down with the Petty family and they had these nice comments to say about their experience with
United Bank of Iowa. "Since working with UBI we have been able to do more than we ever thought we could...they are aggressive and on the ball. Andy Hunziker, our UBI lender, helped us get to where we are today - he took the initiative to reach out and help us. We appreciate that Andy looks long term for our operation and trust UBI and Andy with everything. There is a team atmosphere and we know he will take care of us. Andy explains everything in detail, answers all of our questions, and doesn't leave us wondering what will happen."
When asked if they would refer someone to UBI, they said, "We already have! We tell people if you want a bank who is friendly, knows your name and things of things no one else does to help you grow, bank at UBI!"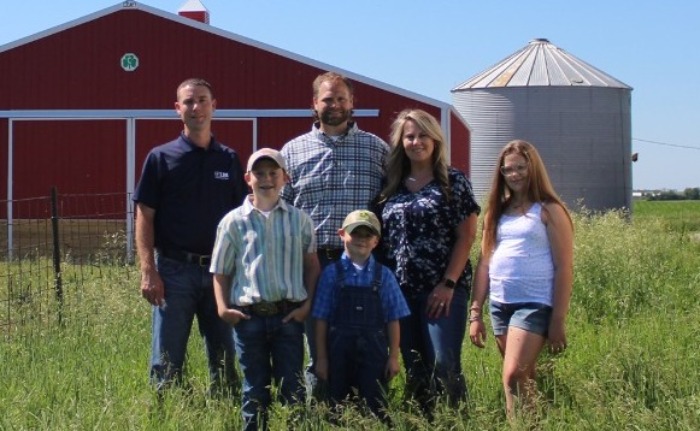 Pictured above is Andy Hunziker, lender from our Boone office, with John & Erica Petty and children Everett, John and Scarlett.