Lutheran Family Services - Fort Dodge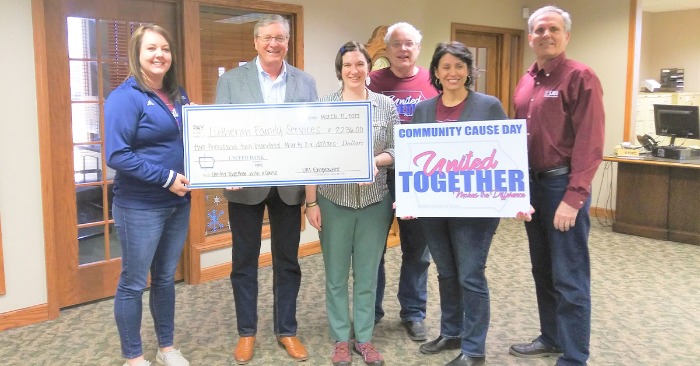 United Bank of Iowa recently donated $2,236 to Lutheran Family Services located in Fort Dodge. This program serves many rural areas throughout Iowa providing a variety of services including pregnancy, marriage, and mental health counseling, adoption services, and outreach programs designed to help people manage life challenges before they become a crisis. The money for this donation was raised during United Bank of Iowa's UNITED TOGETHER Makes the Difference Cause Day effort. 

Pictured are Abby Harvey, Mike Biedenfeld, Shaunna Abrams and Kerry Viken from United Bank of Iowa presenting a check to Lutheran Family Services represented by Rev. Max Phillips and Louise Shideler, Director of Donor Services.