"I consider myself unique and UBI knows how to handle me and my operation."
Dennis Parr shared his experience working with Derek Anderson, his loan officer from our Onawa office. "UBI understands my operation and I can talk to Derek like I would anyone else; I really appreciate that in a loan officer. He is willing to help with anything I need and he does it right. Anytime I walk into the bank, they make me feel like family. Everyone in the bank talks to me and makes me feel welcome. Derek has been great to work with and everything has been perfect since I started working with him."
He went on to say, "UBI is a very courteous, community minded, and customer oriented bank. I would refer anyone to bank with United Bank of Iowa. They are easy to work with and they understand everyone is different."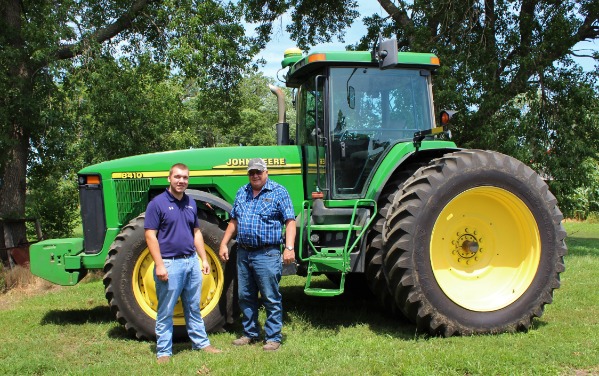 Pictured above: Derek Anderson, lender from our Onawa office, with Dennis Parr.