Drey Digital & More - Austin & Karissa Drey
"UBI made our dream come true!"
When talking with Austin and Karissa, owners of Drey Digital & More, they shared how they felt about their relationship with United Bank of Iowa. "Working with UBI was the easiest thing we've ever done. Our lender, Jean, told us everything we needed for the loan, explained the process to us, and was 100% honest with us – we appreciated that! We have always wanted to own a business and Jean made our dream come true. She always had our best interest in mind, worked late to get it done, and kept us updated."
They continued, "If you want a hometown bank that cares about you and your business, bank at UBI! Everyone at UBI is very knowledgeable and can answer your questions. They support the community and understand what it means to own a small town business."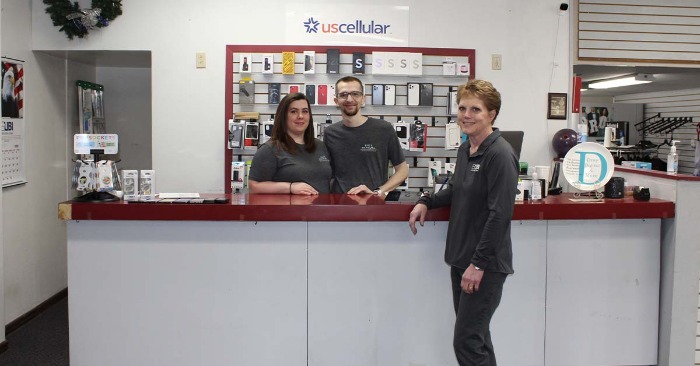 Pictured above: Karissa & Austin Drey with Jean Burns, lender from our Ida Grove office.